Secure access to your photos
Welcome to your gallery!




Take a look around, and enjoy a lot of new offerings this year!
Add gift items or extra prints to any package by selecting A la Carte offerings. Magnets, keychains and more are available there, too!
Want your prints sooner? Choose direct shipping at checkout. We've kept shipping low, so that you can get your items sent directly to your home and avoid your precious memories getting
scrunched in backpacks. Items with direct shipping are sent directly to our lab, so your items will arrive in 7-10 days, possibly even sooner!
Should you choose to let us pay the shipping, your items will be delivered to your school around NOVEMBER 1 and will be sent home with your child.
If you have any questions, don't hesitate to send a message!
Enjoy your school portraits, and thank you for your order!
Ordering your children's photos online is easy now!
How does it work? Just enter your personal access code from your access card or your proof card. Then, search in the album for the photos that you like best and choose how you want to order them. Simple!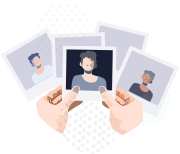 More photos
Choose from all photos taken during the photo shoot instead of only one! The choice is yours!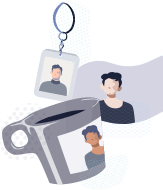 More products
Prints, mounts, downloads, gifts, and a lot more...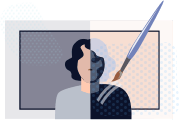 Photo effects
Personalise your photos! Black and white, sepia and more